ALL WRAPPED UP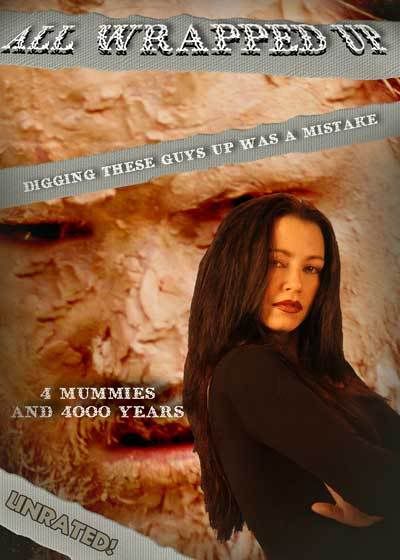 Digging these guys up was a mistake.
Available Now on DVD from Hocus Focus Productions.

Rent or buy them on Amazon.com! Or order it online for the convention price or $10. FREE SHIPPING within the continental US. For British, Irish, Scottish and all European, Australian,Canadian, Alaskan and Hawaiin Orders Shipping is an additional $10 Contact us at hocfocprod@yahoo.com to ask about combining shipping on multiple orders. Foreign orders use the button below. Send check or money order DVD requests to: ALL WRAPPED UP c/o Hocus Focus Productions PO Box 161763 Altamonte Springs, FL 32716 Florida residents be sure to add 6% sales tax. Look for bargain buys of the DVD on Ebay. .
The Lives of several characters intersect as they discover mummies from different times, countries and cultures.

A Scottish Bog Mummy becomes the puppet of a fanatical environmentalist who uses him to dispatch those who would harm Mother Earth. An Egyptian Queen enslaves an Anthropoligist and sends him on a quest for her new body. Private Investigator P.I. Stewart is back! This time he teams up with a vampire hunter to track an Aztec god. The "god of smoke and mirrors" uses enchanted arrows to punish his victims through visions of their own sins. Finally, 1000 years in the future, the wealthy Mr. Wayfeather awakes to find that he IS the monster! The very talented Debbie Rochon returns as Mistress Misty...and this time her character plays WITHIN the movie. An indie feature over 2 hours long. Extras include outtakes and Director's Commentary on four select scenes. Learn which scene was added and why, why stop motion was chosen for the Giant Robot sequence, how the sexy green succubus fits into the plan and which scene the director felt captured the best creepy atmosphere. DON'T GO RUNNING TO MUMMY!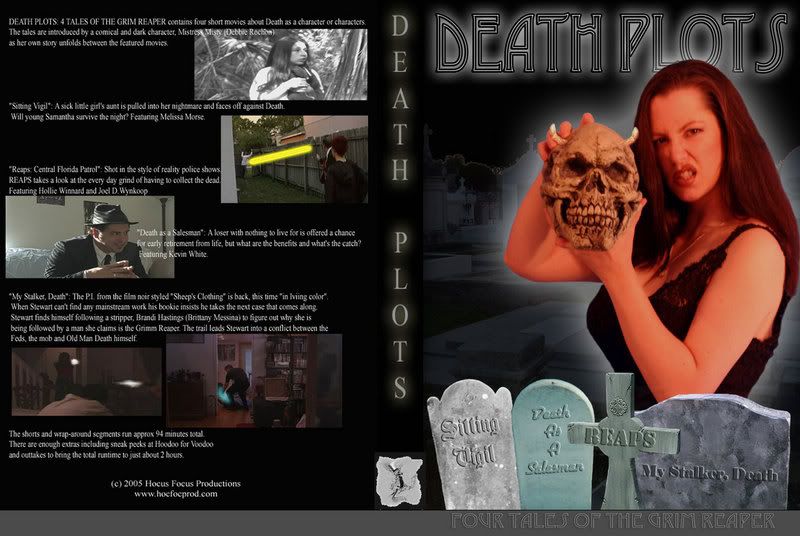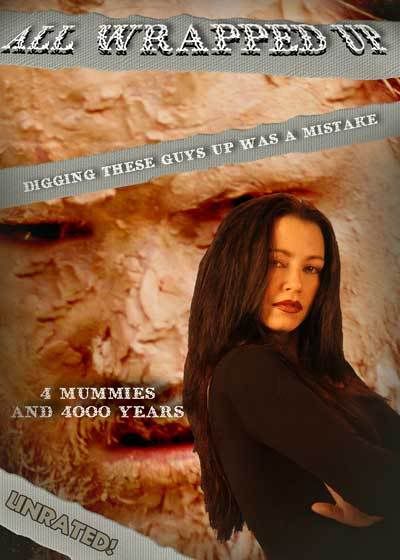 Both movies for just $18! Or $28 US for Foreign orders: Return to